---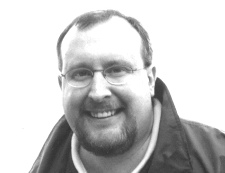 For those who don't know me, I've chased the Southern Ontario since 1988 and the US Great Plains since 1992. My first serious forays into Meteorology came around 1983 with the terrific "Audubon Field Guide to the Atmosphere" and a lot of patient sky observation. I then came across the insightful John T. Snow Scientific American paper (April, 1984) titled "The Tornado" (which I purchased the day after he plugged it on "Late Night America" with Dennis Wholey - anyone remember that one?). That was followed by having a friend's parents tape the 'original' 1985 PBS NOVA "Tornado" documentary, which was followed by the 1986 Weatherwise magazine Storm Chasing article, which led to StormTrack Magazine (where I now serve as online Links Editor and Canadian Severe Weather Events Editor) and Tim Marshall's original Storm Chase Manual.
While getting my degree in Economics/Finance (ACS) at night at The University of Western Ontario (they had no meteorology program and offered squat in the way of math and physics at night) I took the very good (at that time) 'Introduction To Meteorology' course which had a strong lab component focusing on assessing thermodynamic parameters via the Tephigram (the 'Environment Canada' version of the Skew T - Log P Diagram). Only at that point did I feel I had accumulated enough knowledge of severe weather morphology/life cycle evolution that I dared to venture out attempt to actually chase (again, only after a combination of five years of independent and formal study). I continued to study from that point on (with the kind guidance from some veteran chasers who pointed me to relevant papers from the American Meteorological Society's Severe Local Storms Conference Preprints, Monographs, and Journals - e.g. BAMS, Weather and Forecasting'), attempting to synthesize the theory I learned with what I saw in the field, which I strive to do to this day.
I completed the Mississippi State University Broadcast Meteorology Program with the fine people of the Class of 1995, and strive to stay current with (again) relevant papers from the AMS's Severe Local Storms Conference Preprints, Monographs, and Journals. At it's core, chasing is about being the best severe weather forecaster I can be.
---
The dominant synoptic feature that influenced most of the period that made up this year's chase was the large and unrelenting closed low centered AOA the Great Lakes and Lower Ohio valley. This persistent circulation remained in place until after I returned home . The Great Plains were in a mean NW flow pattern throughout the period with limited (i.e. no) opportunities for significant cyclogenesis (had to settle quasi-persistent weak sfc lows/inverted trough focused on SW TX/SE NM). One positive: "sweet spot" 700-500 mb lapse rates were in evidence almost daily! This was also a season where the outflow boundaries played a frequent role (both positive and negative) in influencing near term distribution and nature of deep moist convection (with deep moist convection being the both the forecast and observational objective of this excursion).


19 May, 2001 - Started out in Troy IL and missed the (apparently now confirmed) Lake Kickapoo/Archer City, TX, Tornado by less than 10 miles. Click for summary (unfortunately, no pictures) and details.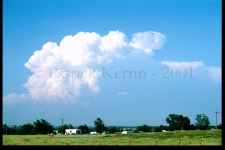 20 May, 2001 - E OK - Difficult chase when things got going and a very frustrating day with detour and road issues - and my cameras stuck in the trunk for the active chase. Click on the shot of the multicell complex taken during the 'wait' phase of the chase for summary, details and an enlargement of this image.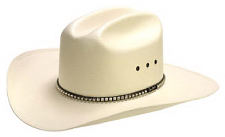 21 May, 2001 - Down day in the DFW Metroplex, taking care of some 2 meter radio installation adjustments (thanks to the staff at Circuit City in Irving, TX), a look at the lingering and marked effects of the Fort Worth Tornado on the downtown skyline (esp. the Bank One building), and dinner at the terrific Matt's El Rancho down in Austin. Turned out there was nothing really worth seeing on the music side in Austin on that Monday night - which is somewhat unusual, and in contrast to what the ads in the Austin Chronicle showed to be the case during the prior four days, where one would have had multiple (and Solomon like) choices each day (these included: Double Trouble, Guy Forsyth, Willie Nelson, Delbert McClinton, Gary P. Nunn, The Derailers, Flaco Jimenez, Jimmie Vaughan, Robert Cray, and Ray Charles, among others).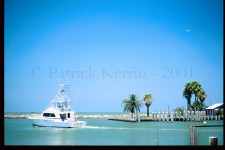 22 & 23 May, 2001 - Most chaser's down times is spent in National Parks and similar environs (and I have seen my share in earlier years: Big Bend NP, Arches NP, Navajo Nation, Monahans Sand Hills SP, etc.) but with the very cool temps invading the Southern Plains, and a long Canadian Winter fresh in memory, the Gulf Coast was the logical choice! Click for details, comments and images.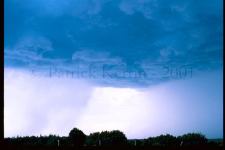 24 May, 2001 - Rocksprings, TX - A day that produced some nice sunsets after the working cells that were somewhat difficult to deal with. Click for summary, details, and more.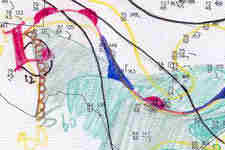 25 May, 2001 - A trip out to Fort Stockton with storms out of reach. Click for details.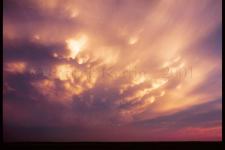 26 May, 2001 - E of LBB - First chance on this trip to really get on a storm without road, hill and tree issues. Click for images and details.
27 May, 2001 - The ride down US 283 from the KS border to I-40 is one I'll never forget! Click for details and images.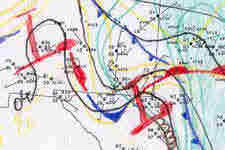 28 May, 2001 - W of LBB Blue Sky Bust - click for discussion.
29 May, 2001 - Kress - Brief Sum This storm just couldn't do it! Details, Images and discussion are on the page for this day - click to access.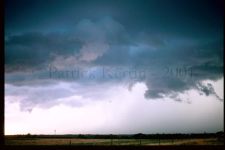 30 May, 2001 - SPS - Enjoyable chase.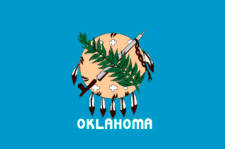 31 May, 2001 - Down day in OKC - Film developed at Epperson, Great quality and service! Lunched at Panchos (as seen on "The King of the Hill" - oh gee, I guess that was the 'Arlen', TX franchise and not the OKC one - I did notice on this trip that the Amarillo outlet had closed)! Good Chili Relenos, but it's no Matt's El Rancho (Austin, TX) or Under the Volcano (London, ON) - which I consider top Mexican restaurants.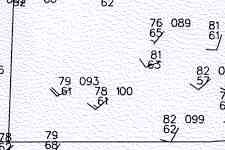 1 June, 2001 - S of Dodge City, Kansas - Back to the DDC area for the last storms of this trip!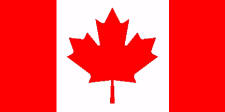 3 June, 2001 - Home, eh! Good trip home (made reasonable time) and even managed nice lunches in Kansas City at Jim and Jess's Steakhouse and in Chicago at Connies (my favorite of the Chicago deep dish genre)!
Again, many thanks to the kind and dedicated staff at SAT, MAF, & AMA National Weather Service Forecast Offices for their hospitality and willingness to provide hardcopy map data, and to those kind folk who provided nowcasting when I was in the field: Lon Curtis, Al Moller, Brian Curran, and John Moore. I appreciate their input and insight and in all cases/instances their willingness to act as guidance and *always* leave the final forecast and field decisions to me. That approach allowed me the best to opportunity to utilize assistance in the field and still build skills and take full responsibility for where I was and what I saw. I am also grateful that I got to spend some time with each as they are also very nice people!
I would also like to thank Bruce Johnson and crew at Oakridge Shell - having a great team of mechanics behind you is a big part of successful chasing - Thanks, guys!